Expect to download this game on day one.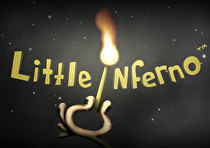 Little Inferno, from the creators of World of Goo, is expected to release on the Wii U's eShop on the systems launch day.
Tomorrow Corporation, the game's creators, did say that this is dependent on them figuring out a few last details. They also announced that the first gameplay trailer would soon be available.
Seven eShop titles have been listed in North America as having November release dates, Little Inferno among them. We currently do not know whether the remaining six will come at launch day or later in November.