In what regard is the Wii U's eShop said to be an improvement over PSN and XBLA?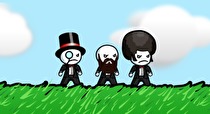 Pwnee Studios, the developers behind the Kickstarter project Cloudberry Kingdom, told NotEnoughShaders.com that the Wii U eShop allows a faster turnaround process for games and updates than its console competition.
In regards to the Wii U eShop, Pwnee Studios has made comparisons to Steam, a PC-based download client for games software. With Steam the process of releasing games and updates is quick, mostly due to the fact that quality assurance is handled by the developer or publisher. Sony, Microsoft, and Nintendo require this content to go through their own QA departments, which slows the process. Pwnee Studios admits that in their experience the turnaround time for Nintendo's Wii U eShop is substantially faster than Sony and Microsoft's efforts.
Cloudberry Kingdom is scheduled for the Wii U's launch window, with Pwnee Studios aiming for a launch day release. Please check out the entire NotEnoughShaders interview for more details on the game!