While Nintendo will have the option available, ultimately it is up to the game's developers whether they want to release a title digitally.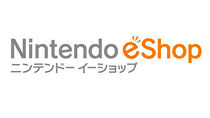 Third party developers will have the option of releasing a game digitally through the eShop, Nintendo of America's Bill Trinen expressed in an interview with 1up.
When asked about Nintendo's initiative about moving forward with digital distribution of titles, Trinen explained that they plan on having both digital and on-retail titles readily available at the launch of the Wii U. While Nintendo has adopted the mentality for their own titles, it is up to the third party developer whether they want to launch a title digitally or not.
Trinen's words on the matter are as follows:
"For third parties... One thing that we don't do is try to force their hand. We don't want to require them to do it. It's really a decision that's up to them, and so it comes down to what their interests are and how they want to offer it."
Even if Nintendo is moving ahead with their digital distribution plans, Trinen also mentioned that the only titles that will not be sold digitally are those that require a peripheral for the game to be enjoyed, such as Nintendo's own Sing Party since it requires a microphone.