The Pro Controller will come at a premium price.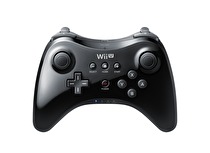 Noticeably absent from Nintendo's press conference today was the pricing for peripherals and accessories. Since then, the price of one of the key new controllers has been revealed. A Nintendo representative confirmed to the folks over at Polygon that the traditionally styled Pro Controller will retail for $49.99 in North America.
This price point falls in line with the prices that the Xbox 360 and PS3 controllers launched at, though both can be easily had for less at this point.