Grannie returns to kick Mudd butt once again.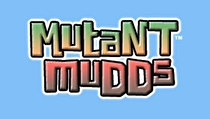 Jools Watsham, founder of Renegade Kid, has confirmed that the 3DS will be receiving 20 new Mutant Mudds levels via download. All for the low, low price of free.
The news comes from Watsham's blog, in a post detailing why fans and owners of the 3DS version of Mutant Mudds should vote for the title to appear on Steam. "You might be asking yourself, 'Why should I vote for Mudds on Steam?' when you may already have Mutant Mudds on your 3DS, or you're waiting for the 20 new Grannie levels to land on the eShop (which is totally going to happen btw, as a free update)," Watsham wrote in the post.
It's important to note that Watsham also confirmed the studio will continue to support the 3DS's eShop, as well as the Wii U's, should the studio find success on Steam. As Watsham put it, "Voting for Mutant Mudds on Steam = more future eShop titles from Renegade Kid."
Currently, Renegade Kid has released Mutant Mudds and Bomb Monkey on the eShop. They are also working on ATV Wild Ride 3D for the eShop, which is due out later this year. They have more original titles in the works, in addition to a Mutant Mudds sequel, due out in 2013.
Renegade Kid also recently became licensed Wii U developers.
You can vote for Mutant Mudds to appear on Steam here.