A special anniversary edition is also on its way.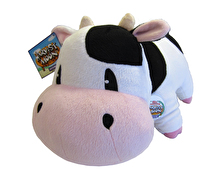 Harvest Moon: A New Beginning will land in North American stores on November 6, 2012, according to the game's publisher Natsume.
In addition to the game's release date, Natsume revealed an anniversary edition of the game. Pre-orders for this edition will begin on September 24, and are available exclusively on Natsume's online store. The anniversary edition not only includes the game, but a 12-inch cow plushie that is styled like those in the Harvest Moon series.
The regular version of the game is already available for pre-order from GameStop. This pre-order may not include the Harvest Moon cow, but does feature a yak.