There will also be a Kid Icarus tournament to play in and Paper Mario stickers to collect.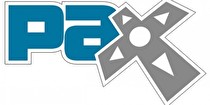 The Wii U and a slew of 3DS games will be playable at PAX Prime in Seattle this week, according to Nintendo.
At their booth (#462), players can check out the Wii U in what, we assume, will be the E3 2012 demos of those games, which include New Super Mario Bros. U, Pikmin 3, ZombiU, Rayman Legends, and more.
Also, Paper Mario: Sticker Star, Adventure Time, Professor Layton and the Miracle Mask, Fluidity: Spin Cycle, and more will be playable on the 3DS. This will be the first time the four mentioned games will be playable in a larger setting in North America. You can check below for a full list of playable games, including a token Wii and DS game.
Paper Mario fans can collect stickers by following hints given out on Nintendo's official Twitter page. There will be three to find that way, and if you find all three, you'll receive a fourth bonus sticker. These will be used in a forthcoming Paper Mario sticker book.
Nintendo is also hosting a Kid Icarus: Uprising tournament on Friday night, and the top three finalists will receives around 400 AR cards from the Kid Icarus: Uprising set. Players will get a pack of Series 2 cards just for participating.
As reported earlier, Nintendo will be attempting a Guinness World Record for the most people blowing bubblegum in one spot in honor of Kirby's 20th anniversary.