Do you think you could make it through the game with only one life?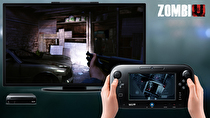 ZombiU will feature a survival game mode in which you must complete the game with only one life and one character. The news comes from the recent Gamescom 2012 event.
"We really want to target and challenge the gamers with ZombiU because this game is very hard." said Nicolai Bouchai of Ubisoft Monpellier. Ubisoft is purposely ramping up the game's difficulty in order to target gamers who plan to buy the system at launch.
For those having trouble with the game, a hint system has been put in place. Using the Wii U GamePad as a scanner, a player is able to find messages left by others playing the game.
ZombiU is set to launch later this year on Nintendo's Wii U.