NWR's scrutiny reveals wide-ranging selections made famous by Elvis Presley, OneRepublic, Lionel Richie, Colbie Caillat, Fall Out Boy, Madonna, The Jackson 5, The Supremes, and more. Lots of YouTube links inside!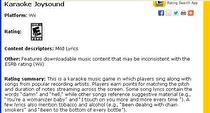 CORRECTION: The original story mentioned that the Pokemon Theme song was suggested by lyrics contained in the video. Upon further review, the video contained no such lyrics, and the following story has been corrected to reflect that.
Konami hasn't revealed Karaoke Joysound's full song list, but Nintendo World Report has scrutinized the game's screenshots, trailer, and even its ESRB listing to expose 20 songs likely to make the cut.
Here is the list of songs our research suggests could make it into the game, as well as the artists best known for performing them:
Some of these songs were revealed via the game's Everyone 10+ ESRB listing: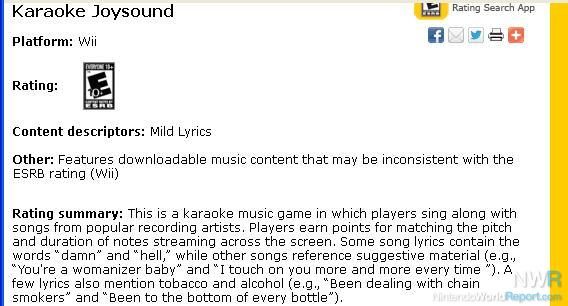 These lyrics suggest the inclusion of "Womanizer," "Crazy in Love," and "How You Remind Me."
Others are exposed via some screenshots of the game that Konami has made available: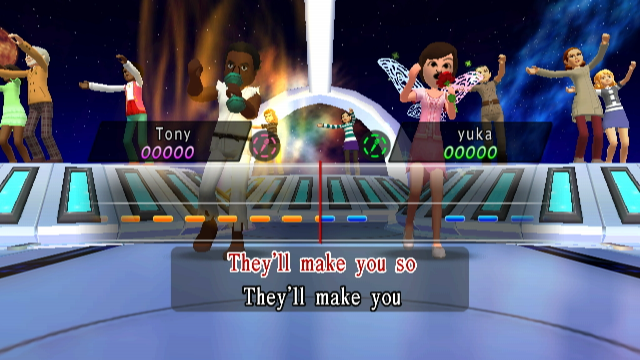 Elvis Presley's "Heartbreak Hotel"?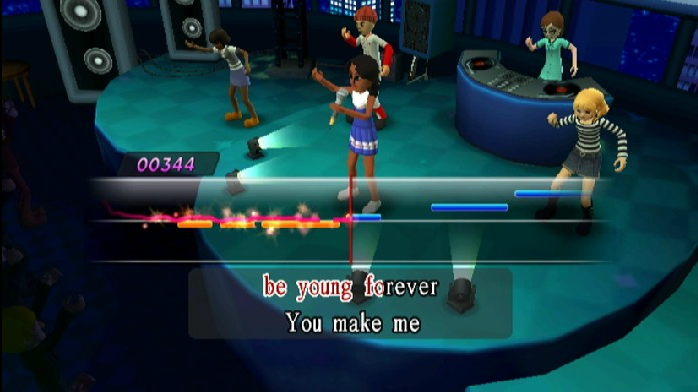 Katy Perry's "Teenage Dream"?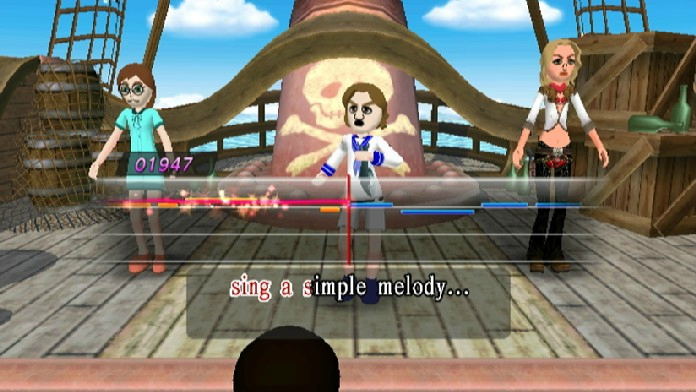 The Jackson 5's "ABC"?
"I Will Always Love You"? It's also unknown whether it's the Whitney Houston or Dolly Parton version.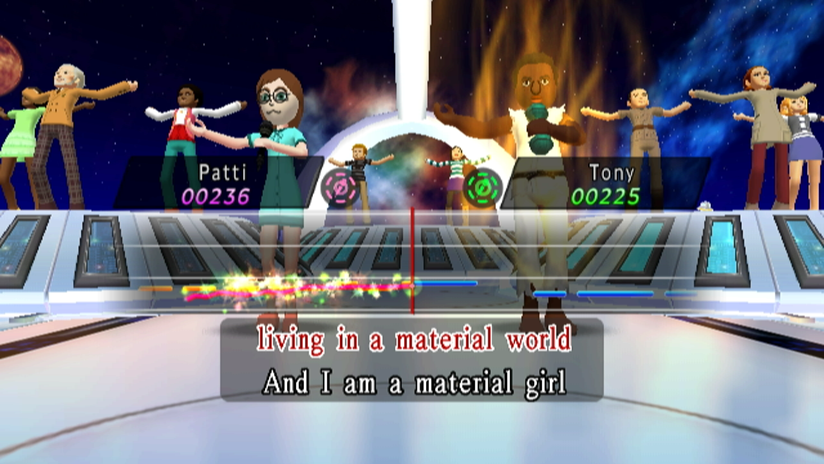 Madonna's "Material Girl"?
Pausing the game's video trailer also revealed more lyrics and possible songs, as well as a glimpse of actual song titles with writer's credits:
Watch for lyrics for "Oops!... I Did It Again", "Crazy in Love", "Hey There Delilah", "Take on Me", and "Apologize". Watch for listings of "All Star", "Alone", "America's Suitehearts", "Apologize", "Baby Love", "Bubbly", "Celebration", "Dance to the Music", and "Endless Love".
As all of this comes from early media of an unreleased game, it's possible that some or all of these songs may not actually make it to the actual game later this fall. It's also unknown whether any of these songs will be on the game disc itself, or included in the game's online library that players will access via one, three, or 30-day "sing-all-you-can" tickets purchased via Wii Points. Konami has not yet announced the final song selections either for the game's on-disc catalog, or the full 1000+ online library.
Stay in tune with Nintendo World Report as we report more on Karaoke Joysound and Nintendo gaming news as it happens.
Thanks to forum poster yoshi1001 for pointing out that there were no lyrics that suggested that the Pokemon theme would be included.