It allows players to record art lessons for other players.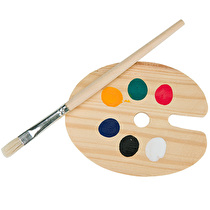 New Art Academy (that's the title) has been announced for the 3DS in Europe and will come to store shelves on July 28th. The game features more than 30 art lessons of varying skill level and reference pictures with 3D effects and animation. The game will feature plenty of tools that one might also find in Colors! 3D, including a variety of brushes, blending effects, and others. Players will be able to share their artwork with others via SpotPass and Nintendo Letter Box.
Interestingly, the game will allow you to give virtual art lessons to friends locally or via SpotPass, though the exact method was not described. You can also display your works in a virtual art gallery that you can wander through.