Retro appears to be fully staffed at the moment.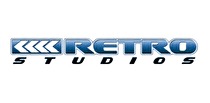 While looking for work, Grant Kirkhope, a former composer for Rare, was turned down by Retro Studios.
In response to someone trying to aid his job search on Twitter Kirkhope said "I already tried Retro .... They're full up!"
Kirkhope, who composed the score for the action-RPG Kingdoms of Amalur: Reckoning, was recently laid off from Big Huge Games due to the financial trouble that followed the game's release. He has worked on projects such as Goldeneye 007, Banjo-Kazooie, and Perfect Dark.