Unlike the 3DS, we'll get access to the storefront on day one.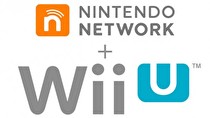 The Wii U eShop will be available at console launch, according to the Wii U features list provided by Nintendo's E3 Media site.
The sheet lists one of the features of the Wii U as being the eShop: "The digital storefront for Wii U will be available at launch and offer a variety of content for people to download and enjoy. Consumers will also be able to purchase and download select games that are also available at retail stores."
The Nintendo 3DS eShop was not available until June 6, 2011, three months after the system launched in North America.