Yes, wiiully.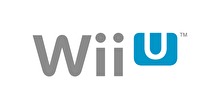 Nintendo posted an image of the Wii U logo on their press site confirming that the Wii U will not undergo any name change at E3.
The logo was also put up on the company's new Wii U Facebook page, which includes a video from Nintendo of America President Reggie Fils-Aime.
The logo is mostly unchanged, but the "U" is now slightly less green (rgb(0, 150, 200) instead of rgb(0, 172, 202)), while the shade of gray is left unchanged. The logo's file name is similar to last year's E3 Wii U logo, except instead of 2011, it says 2012. There was some hullabaloo over the logo being taken down and put back up, but that appeared to be nothing more than a technical hiccup, as the logo is on both Nintendo's press site and the new Wii U Facebook page.
The Wii U trademark is disputed in the UK by Information Technology Junction Limited over its "U" trademark for advertising and blogs, but Nintendo was granted the trademark for other product categories. The dispute will not be resolved until June or July.