In addition, more Theatrhythm songs are on the way!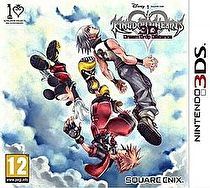 Kingdom Hearts 3D: Dream Drop Distance will be getting a demo at some point in the future, as stated by director Tetsuya Normura in a recent interview with Famitsu magazine.
When asked for a closing message to the readers, Normura said the following:
"We've decided to distribute a KH3D demo in North America as well as Japan. You can play part of Sora's scenario in Traverse Town. So if your friends haven't played it yet, you can recommend it to them. And of course, give the co-op mini game Flick Rush a try. Also, an unannounced title is being prepared as well, though it's something lighter. There are still songs continuing to be distributed for Theatrhythm Final Fantasy so you can look forward to that as well."
As of right now, there is no word on when the demo will be distributed.