According to the publisher, both games will be out by the end of the summer.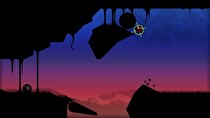 The European release windows for NightSky and VVVVVV were revealed by publisher Nicalis in a recent interview with Spanish gaming website Blogocio.
Nicalis stated that VVVVVV will release in Europe within the first two weeks of May. NightSky was given a less specific window of between the months of June and July.
NightSky is a physics-based puzzle game developed for 3DS and PC, while VVVVVV, a platformer, was first released on PC and later on the Nintendo 3DS eShop with enhanced 3D graphics.