Couldn't be a beta tester? Square Enix's events have you covered.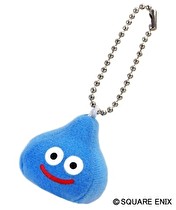 Square Enix is hosting demo events for the Wii version of Dragon Quest X: Mezameshi Itsutsu no Shuzoku at different locations throughout Japan.
The demo events will be held in Tokyo (April 28-29), Fukuoka (May 26-27) and Aichi (June 16-17). Patrons of the event will be able to test out the latest build of the game as well as view stage shows. Guests will also receive a special Slime cleaning strap.
Dragon Quest X is currently in beta testing right now by select gamers throughout Japan. These demo events are intended to introduce more players to the game.