This is a sign that Virtual Console on Wii is definitely on its last legs.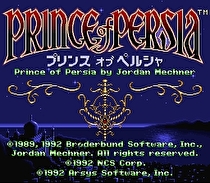 Prince of Persia for Super Famicom and Metal Slug 3 for Neo Geo will be the only two Wii Virtual Console releases in Japan next month. This is the lowest total of Virtual Console releases on the system in a month in Japan ever.
Recently, Japan has been getting an average of about four new Wii Virtual Console titles a month. This contrasted greatly with North America and Europe, who both went through around six month droughts for the service. In total, there are 630 Virtual Console games available in Japan across nine platforms. There are 391 and 380 available in North America and Europe respectively.
Metal Slug 3 was announced as an April release in Europe on a recent release schedule. Prince of Persia for Super Nintendo came out in Europe in early 2012.