Slay some zombies, play some poker, and solve a mystery all with this week's Nintendo Downloads.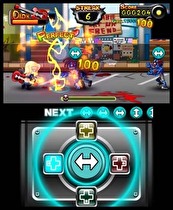 Every Nintendo device is receiving some downloadable content this week, in the form of an eShop original, a DSiWare game, and a WiiWare title.
The Nintendo 3DS's eShop got Zombie Slayer Diox this week. This rhythm based side-scroller action game has players join Diox, a samurai guitarist. In order to destroy the zombies, Diox must use his musical abilities in conjunction with his samurai skills. To see what we thought of the game, check out our review. Zombie Slayer Diox can be downloaded for $5.99.
Next, 1st Class Poker & BlackJack was added as a DSiWare game. Play many different kinds of poker including Texas Hold'em, Double Flop Hold'em, Omaha, and Pineapple. The game is available now for $4.99.
The last downloadable game this week is Carmen Sandiego Adventures in Math: The Island of Diamonds, available on the WiiWare service. Once again you can join Carmen Sandiego on a mystery, this time involving the theft of five priceless diamonds. The game can be downloaded for 600 Wii Points.
Lastly, a special Swapnote inspired by Nintendo's spokesdog Uggie is available this week. This special Swapnote is free, it just requires the Swapnote application to be installed on your 3DS.