A series of animations for the Nintendo 3DS begins rolling out in Australia.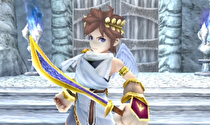 A series of six short 3D animations for Kid Icarus: Uprising will be released over the next six weeks through the Nintendo Video application on the Nintendo 3DS. The first short is available now.
The animations are being produced by top studios such as, Production I.G, Studio 4°C and Shaft Inc. The stories presented through the videos will include various scenarios relating to the backstory and world of the new Kid Icarus game.