Genius' first downloadable effort is crashing Nintendo's party!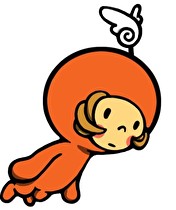 Denpa Ningen might very well be the biggest third party bestseller on the Japanese eShop, this according to statistics on the digital store.
The game currently sits on place four on the all-time sales charts, surrounded by the downloadable efforts of Nintendo. The numbers one and two are 3D Classics: Excitebike and Kid Icarus, which were given away during various promotions. The number three game is currently The Legend of Zelda: Link's Awakening DX, which currently sits at 6987 times rated. It isn't very unlikely to think that Denpa Ningen might overtake Zelda in the long run, but that is very unclear to say at this point in time.
In five weeks, the RPG by Genius has been rated over 5900 times with over 5000 of them giving the product the full five star rating. Though, the ratings aren't the sales numbers and the difference could be bigger than expected. The RPG is currently also the eShop's best recent bestseller and is beating Dillon's Rolling Western and the Famicom/NES classic Super Mario Bros.
We talked about the game at length in the recent episode of the Famicast, in which I mentioned that this is my favourite eShop game and I still pretty much stand behind that statement. Even Iwata mentioned the game on the recent Nintendo Direct episode, and isn't that the highest praise a game can get? If you have a Japanese Nintendo 3DS, at the very least, give the demo a try.