Genius Sonority patches a few bugs in their latest eShop RPG.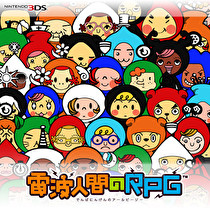 Developer Genius Sonority has released a patch that fixes several minor bugs found in Denpa Ningen no RPG.
If you own the title and wish to update, you can simply visit the eShop and then confirm that you would like to proceed with the update. After downloading the patch, the update is seamlessly applied to the game. Players who purchase the game on the eShop on or after March 2, 2012 will receive the updated, most recent version of the game.
Nintendo 3DS owners in Japan have had experience with patches being released for eShop games in the past. Hiku Osu, known as Pushmo in North America, was patched twice last November to add and then fix a QR code support.