Sega's peculiar rhythm game is coming out in April with help from Nintendo.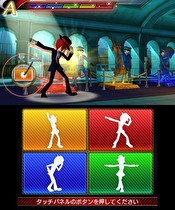 Rhythm Thief and the Emperor's Treasure is slated for an April 5 release in Europe, and will be distributed by Nintendo of Europe in the region.
The game, developed by Sega, takes place in Paris centers around the mystery behind the disappearance of the main character Raphael's father. Also, there's a lot of dancing.
Rhythm Thief came out in Japan last month, and is slated for a Q1 2012 release in North America.