3DS owners can get their hands on new episodes and maps starting April 19.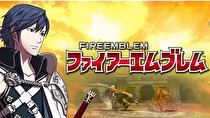 The first round of Fire Emblem: Kakusei DLC will be free of charge, as reported by Iwata during Nintendo Direct.
The downloadable content includes new maps and episodic content, and will cost no money until May 31. Nintendo will also release prepaid cards to purchase content with at a later date.
Fire Emblem is set to be released April 19, the same date content will first become available.