Square Enix's famous musical compositions get remixed by piano.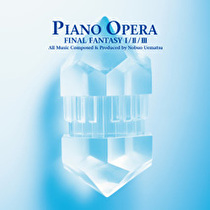 Square Enix has opened up an official portal for their Final Fantasy Piano Collections.
The Piano Collections feature classic songs from the Final Fantasy games re-interpreted as piano pieces. The new site lists all of their Piano Collections soundtracks. Some of these include Piano Opera Final Fantasy I/II/II (the most recent release in the collection), and the previously released CDs for Final Fantasy VII through XIII. In addition to the Final Fantasy CDs, there are also two CDs for the Kingdom Hearts series: Piano Collections Kingdom Hearts and Piano Collections Kingdom Hearts Field and Battle.