Nintendo releases the sequel to the NES classic in Japan for the first time.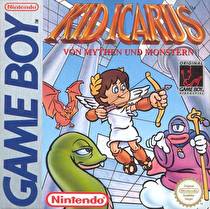 Kid Icarus: Of Myths and Monsters is coming to the Japanese eShop on February 8. The Game Boy sequel to the NES classic was one of the few Nintendo published games to never see release in Japan; instead, it saw release in both North America and Europe in 1991 and 1992 respectively.
As it was never released in the Japan, the Japanese eShop release will feature English text, rather than Japanese. The game will cost 400 yen.