The key to all of this might be in Nintendo Direct, as Iwata aims to "construct a seamless flow" that guides viewers through videos and demos.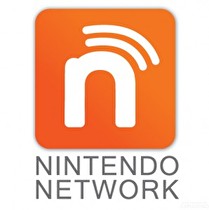 Nintendo President Satoru Iwata wants to eschew the idea that Nintendo is "cautious, conservative, or even negative about business on a network," as he responded to investors at the recent Financial Briefing Q&A.
"Our answer [to that notion] is, in short, that we will make a bold attempt when the time is ripe," Iwata said. "Unless the timing is right, we will lose the consumers who do not have an Internet connection. We have not gone so far yet because our developers have a belief that our products should be available to as many people as possible."
This online strategy is furthered by the fact that the company's latest system, the 3DS, has a much higher connection ratio than their past handhelds. Even better, users in Japan watched the latest Nintendo Direct presentation on their 3DS systems.
"If we can construct a seamless flow in guiding consumers to watch the Nintendo Direct presentation on their Nintendo 3DS and then voluntarily try 3D trailers and demo versions (that were introduced in "Nintendo Direct"), this is a fairly powerful and efficient system," Iwata said.
The implication is that future Nintendo Direct presentations will not only feature the streaming presentation, but also allows viewers to seamlessly move between the presentation, 3D trailers, and demos, making the presentations not just informative, but also interactive.
"We have a strong impression that the foundation for business on a network for us to take on various challenges on it has been steadily put into place today," Iwata added.
This process might have been slow moving, but it has been accelerating rapidly over the past few years. Nintendo's Shigeru Miyamoto noted that Flipnote, an animation application on the DSi, has become a 'hidden hit' among children, revealing that "millions of children who do not communicate on the Internet use this software." (Editor's Note: I can vouch for this, my niece and her cousins use this like crazy.)
"We are taking on various challenges including how to operate the system of note exchanges by children freely in a safe manner," Miyamoto added. "In short, we trust the great potential of the network, but we are still in pursuit of originality through trial and error."
This all comes back around to Iwata's defense of Nintendo's online strategy. He finished his reply to a question about their online future by saying: "Furthermore, if the collaboration between the forum for communications and the place for new information on games starts to work well, we will be able to figure out a vital response to the concern you sometimes shared that Nintendo may be behind the social age."