Just what can we expect out of Nintendo in Japan in terms of 3DS games?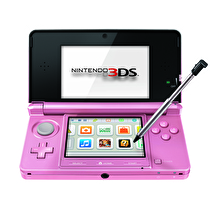 Nintendo showed off a list of games that they expect to release up until April of this year, as well as beyond, during their Corporate Management Policy Briefing/Third Quarter Financial Results Briefing today.
Some of the titles listed are Japanese-only releases, but the majority of them will be coming to other regions later in the year. The first list refers to the games coming out before the end of the current fiscal year (March 31, 2012):
Tekken 3D Prime Edition
Mario and Sonic at the London Olympic Games
Kid Icarus: Uprising
Kingdom Hearts 3D: Dream Drop Distance
Metal Gear Solid Snake Eater 3D
Theatrhythm Final Fantasy
Hatsune Miku and Future Stars: Project Mirai
New Love Plus
Harvest Moon: The Land of Origin

Girls' RPG Cinderella Life
Dynasty Warriors VS.
The following games are expected to be released in the next fiscal year (April 1, 2012 to March 31, 2013):
Paper Mario
Mario Tennis
Luigi's Mansion 2
Girls Mode
Bravely Default: Flying Fairy
Guild01
Heroes of Ruin
Rune Factory 4
Tomodachi Collection
Animal Crossing 3DS
Fire Emblem: Kakusei
Calcio Bit
Culdcept