Hoping to gain more third party support, Nintendo confirms third parties have begun working on Wii U games.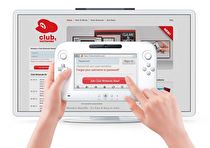 Third party developers have received final Wii U development kits, Nintendo confirmed to Industry Gamers at CES.
Since the system was first unveiled at E3 2011, Nintendo has promised that the Wii U will receive more third party support thanks to its controller and approach towards gaming. Some of the confirmed developers as of now include Team Ninja, Electronic Arts, Namco Bandai, Sega, Ubisoft, THQ, Codemasters and many more.
While Nintendo has repeatedly stated that the hardware could change after last E3, it has resisted confirming any specific changes or improvements. The system will be re-unveiled at E3 2012.