The secret ending will contain a shocking revelation.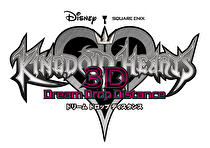 Kingdom Hearts: Dream Drop Distance will feature a secret ending, series creator and director Tetsuya Nomura revealed in an interview with Famitsu.
According to Nomura, the secret ending will be tied to the next game in the series, much like previous games in the series. In addition, it will have a shocking revelation that will play a big part of the story in the next game. Nomura also said that the regular ending of the game will go in a different direction from the rest of the series.
Alongside the secret ending confirmation, the interview revealed a local multiplayer "Dream Eater battle mode." In the game, players will be able to train their Dream Eaters to fight against other players.