GameStop took in just as much money during this year's holiday season as they did last year.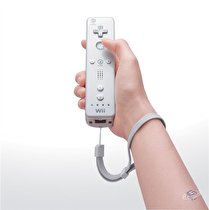 Gamestop blamed both Wii software sales and overall hardware sales as the reason for their flat numbers this holiday.
Over last year's holiday season GameStop brought in $3.02 billion; this equals 2010's holiday sales. GameStop claimed that hardware sales dropped 19.6 percent, but PS3 and Xbox 360 software sales rose 9.9 percent. No specific percentage was given in regards to the Wii's software sales, but due to GameStop blaming these sales as one of the reasons they did not earn more this holiday, it can be expected they were not good.
GameStop also reported that international in-store sales dropped by 1.5 percent, while US sales increased by 0.3 percent. Together, the result was a drop in in-store sales of 0.3%. After the holidays, GameStop was able to reduce its losses of store sales from 2 percent to 1 percent.