Anyone want an adorable plushie Dream Eater?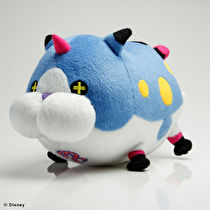 Square Enix has revealed a new plush toy based on Kingdom Hearts 3D: Dream Drop Distance.
The toy is based on Wonder Nyan, one of the Dream Eaters Sora and Riku can encounter and train to battle other Dream Eaters and enemies. Dream Drop Distance will have a wide variety of Dream Eater characters, but whether they will also be turned into plush toys has yet to be confirmed.
Wonder Nyan will be released in Japan this spring and will be sold for ¥3,800 (approximately $49.23 in US dollars).