Xenoblade Chronicles and other Nintendo titles make the list.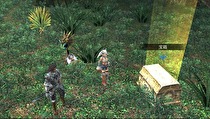 A report on TorrentFreak has revealed the most pirated Wii games of 2011. The blog created the list based on estimated downloads over BitTorrent.
Super Mario Galaxy 2 was the most pirated Wii title for the second year in a row. Despite releasing in 2010, Mario managed to land the most illegal downloads, accumulating an estimated 1.28 million downloads. Mario Sports Mix came in a close second at 1.09 million downloads. Right behind, Xenoblade Chronicles came in third, attracting 950,000 downloads, a number likely boosted due to the fact that it originally wasn't slated for a North American release.
Coming in as the fourth most-pirated Wii game was Lego Pirates of the Caribbean at 870,000 downloads. FIFA 12 rounded out the list as the the fifth most-pirated Wii game with 860,000 copies downloaded.