Boom, there goes your fortune on the street.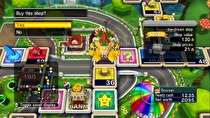 Boom Street will be launching on the 5th of January, 2012, Nintendo Australia announced.
The aim of the Wii game is for players to get richer than their opponents through property acquisition and property investments. The game also features characters and locations from the Mario and Dragon Quest series.
Boom Street will retail for AU $69.95.