Even faster than the Wii!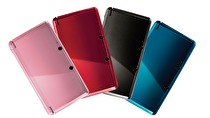 Nintendo Australia announced that the Nintendo 3DS system has become the fastest selling platform to reach the 200,000 unit benchmark.
The Nintendo 3DS achieved the number in only 37 weeks. This milestone comparison didn't only include various handheld systems; the system also beat out everything in the home console market as well. Previously, the Wii held the record, coming in at 50 weeks for the 200,000 unit mark.