Sport failures now in 3D!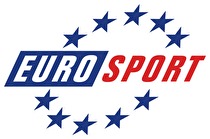 European 3DS owners can now watch Eurosport videos in 3D. A video application dedicated to the sport television network was made available today for free on the Nintendo eShop. Similar to Nintendo Video, up to four videos can be downloaded via SpotPass.
Eurosport offers all kinds of content from their schadenfreude-filled show WATTS. WATTS shows sport failures, accidents and overall funny moments from the world of sports. The videos are available for the first time in 3D and this marks an interesting endeavor for both Nintendo and the company.