A downloadable program will be able to fix your save file.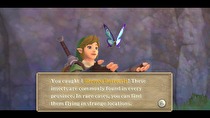 A recently discovered bug in the Legend of Zelda: Skyward Sword will soon be fixable via a downloadable program from Nintendo.
The bug, encountered late in the game, made it so you were not able to progress further. Nintendo had previously recognized the problem and revealed instructions on how to avoid the bug.
For those already stuck with the bad save file, Nintendo will be releasing a fix. A downloadable program will be able to repair your save file so you can progress in the game. Details on when this program would become available are currently unknown. Nintendo is giving those without an internet connection the choice to send in their SD card or Wii to also address the problem.