Gamers in Japan can play Wario's first adventure next week on their 3DS!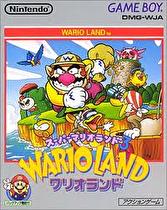 Wario Land: Super Mario Land 3 is set to be released in the Japan eShop on December 14 for 400 yen. This was revealed on the Nintendo 3DS Japan eShop under the "news" section for December 7. This brings the total of Virtual Console games to 39 in Japan.
While there has been no concrete word as to if and when Wario Land: Super Mario Land 3 will be released outside of Japan, the title was rated by the Australian Classifications Board in early October.