Super Mario 3D Land will also be launching alongside Zelda, along with Mario Kart 7 in December.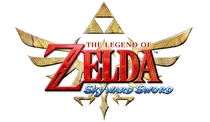 UPDATE: Super Mario 3D Land will be launching on the same day as Zelda: Skyward Sword.
Nintendo Australia announced that Legend of Zelda: Skyward Sword, will be arriving in Australia on the 24th of November 2011.
Australians will be able to purchase either a standard copy of the game which, for a limited time, will include a CD featuring music from the Zelda 25th anniversary concert. The special bundle also adds the limited edition gold Wii Remote Plus.
The controller bundle will be priced at AU $119.95, with the standard copy being priced at AU $99.95.
Nintendo also confirmed that Super Mario 3D Land and Mario Kart 7 will be launching in December, but no specific dates have been given.