This is what Japanese players will see when they first pick up a copy of these upcoming 3DS games.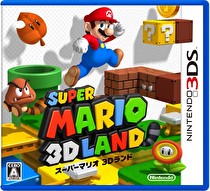 Box art for Super Mario 3D Land and Mario Kart 7 were released after the Nintendo 3DS Press Conference ended.
Super Mario 3D Land will be released on November 3, while Mario Kart 7 will follow it on December 1.