In addition to the previously known games, five more have been revealed for the first time.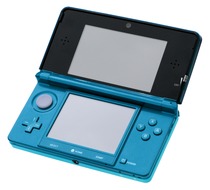 Update: Nintendo of America confirmed the list of North American games over Twitter, substituting the similar NES Open Tournament Golf for Mario Open Golf.
Nintendo has revealed the ten NES games players can download as part of the 3DS's Ambassador program.
The first five games have been previously known. These include Super Mario Bros., The Legend of Zelda, Ice Climber, Donkey Kong Jr. and Balloon Fight. The five new games formally revealed for the first time are Zelda II: The Adventure of Link, Wrecking Crew, Yoshi, Metroid, and Mario Open Golf.
These games will be available for players who have been officially registered as part of the Ambassador program throughout the rest of the year, free of charge. As this confirmation has only been made on the Japanese Nintendo website, it's possible the list will vary slightly in other countries. No new information has been given on the GBA games to follow later in the year.