The company will have multiple titles across their three gaming platforms.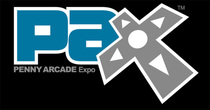 Nintendo has announced their plans for the Penny Arcade Expo, taking place this weekend from August 26 through the 28 in the Washington State Convention and Trade Center in Seattle.
The Nintendo 3DS will have the strongest presence at Nintendo's booth with eight games. Noteworthy titles include Super Mario 3D Land, Mario Kart 7 and Kid Icarus: Uprising. Alongside upcoming games there will be demos for games currently available in the market, such as The Legend of Zelda: Ocarina of Time 3D and Pokédex 3D.
For the Wii, Nintendo will have The Legend of Zelda: Skyward Sword, the MotionPlus-controlled prequel to several Zelda releases. Other Wii titles to be shown include Fortune Street, Rhythm Heaven Wii and Kirby's Return to Dreamland, the latter of which has been given a release date of October 24.
The DS will have two games at Nintendo's booth, Dragon Quest Monsters: Joker 2 and Kirby Mass Attack.