The 3D remake of the NES classic lands in Europe soon.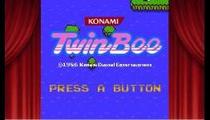 3D Classics TwinBee will be coming in September to the European eShop.
Much like previous 3D Classics, TwinBee will retain the classic gameplay while featuring enhanced 3D graphics. The original game was an overhead shooter released for the Famicom and several other consoles in Japan on 1985. The game is being developed and published by Nintendo.
The game will be available for download on September 22 in Europe. It is already available on the Japanese eShop. No North America released has been announced.