Mutant Mudds, Zen Pinball and Mighty Switch Force are coming to Europe this Fall.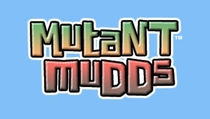 Nintendo revealed today some of the games that will be coming to the 3DS's eShop service in Europe.
The first game is Mutant Mudds from Renegade Kid. Originally intended to be a DS release, Mutant Mudds stars a young boy named Maximilian in a platforming adventure where the objective is to defeat the Mutants Mudds who want to claim his world for their own. It makes use of 3D platforming in a similar manner as the heralded Wario Land game on Virtual Boy. Nintendo has given the game a December release.
While this is mainly for Europe, Renegade Kid's Jools Watsham explained to Nintendo World Report that "Each region is handled separately, but our hope is that Mutant Mudds is released in NA and EU at the same time."
Second in line is Mighty Switch Force from WayForward. The game is the latest title in WayForward's "Mighty" series of games, and features gameplay similar to that of Nintendo's Metroid series. It features puzzles to solve but with a strong emphasis on the action. The game has been given a fall release for Europe.
The final game is Zen Pinball from Zen Studios. Best known for their work on Marvel Pinball, Zen Studios will be working on an unlicensed pinball game for the 3DS. It will feature tables previously featured on the Xbox 360 and PlayStation 3 releases. It has been given a fourth quarter release window.