For the first time, Comic-Con attendees will be able to play Skyward Sword among other games.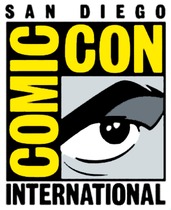 A demo of The Legend of Zelda: Skyward Sword, will be playable to the public for the first time at this year's Comic-Con, starting on July 21st and running till the 24th.
Alongside the Skyward Sword demo, attendees will be able to try out Rhythm Heaven, Captain America, Kirby Wii, Fortune Street and Ubisoft's Just Dance 3. The 3DS will also have demos on the floor. The confirmed demos are Super Mario, Mario Kart, Kid Icarus: Uprising, Star Fox 64 3D, , Metal Gear Solid: Snake Eater 3D and Shinobi. Previously released 3DS titles will be available for demo as well. These include Super Street Fighter IV, Resident Evil The Mercenaries 3D, Pokedex 3D, The Legend of Zelda: Ocarina of Time 3D, and Dead or Alive Dimensions.
Dragon Quest Monsters: Joker 2 is the only DS demo to be shown at Comic-Con.
As part of their Comic-Con presentation, Nintendo has hired an artist in order to create a Zelda themed chalk drawn. As the show progresses, attendees will see the work being completed.
Nintendo will also have a presence outside of Comic-Con. They will be hosting a Gaming Lounge where players will be able to stop by at the Marriott Marquis & Marina at 333 W. Harbor Drive, right near the San Diego Convention Center.
This small event will feature various Pokemon tournaments and trading events. 3D photo opportunities as well as collectible Kid Icarus cards will also be present.