The latest lawsuit against Nintendo is for glasses-free 3D as seen on Nintendo 3DS.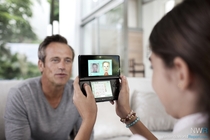 Tomita Technologies USA LLC have filed suit against Nintendo for infringement of their patent for a stereoscopic (3D) system that displays images on screen for viewing with the naked eye.
The company, founded by a former Sony engineer, is saying that the Nintendo 3DS infringes on their patent for technologies relating to display of 3D images for viewing without the need for special glasses. The patent was filed in 2003 and issued in August 2008 and is titled "Stereoscopic Image Picking Up and Display System Based Upon Optical Axes Cross-Point Information."
The complaint does not say in detail how the 3DS infringes on the patent, though it does state that the method of displaying 3D by using two outer cameras would not be possible without willfully infringing on the patent.