Mistwalker RPG will be released in 2012.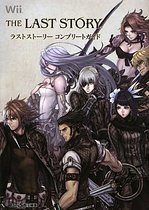 The Last Story will be coming to Europe in 2012, confirms Ludovic Amouroux, product manager of Nintendo France.
The RPG from Final Fantasy creator Hironobu Sakaguchi's development studio, Mistwalker, was released in Japan in January. It includes gameplay mechanics similar to third-person shooters, including a cover system, and online multiplayer for up to six players.
The confirmation with Gameblog.fr follows hinting of a European release by Nintendo France's Mathieu Minel at E3. Nintendo of America has not commented on the possibility of a North American release.