The first 3D movie trailer is available on the 3DS.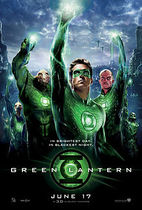 A Green Lantern movie trailer was added to the 3DS eShop at some point today. The movie is due out in theaters on June 17.
The trailer was recently featured before 3D movies in theaters, and is now available for 3D viewing via the eShop. At nearly three minutes long, it is the longest video available in the eShop.
Unlike 3DS games, the video can only be displayed in one form of 3D. All the depth slider does is turn it on or off.