Final Fantasy could eventually land on the Wii U.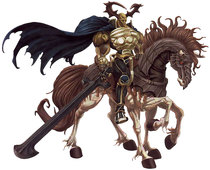 Square Enix is now considering bringing their highly-acclaimed Final Fantasy series to the Wii U, according to Yoshinori Kitase.
"After seeing Wii U revealed at Nintendo's conference, we are now considering the possibilities of bringing the Final Fantasy series to the format," Kitase remarked.
The Wii U will arrive around the globe in 2012.