Nintendo's new console featuring a touch screen controller unveiled!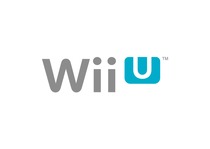 Nintendo's new console is called the Wii U, and features a touch screen controller. "It can change the way you play personally, and change the way you interact with your friends." The controller features a 6.2 in screen, coupled with a standard control pad. The controller gives gamers the options to make video calls, use motion controls, microphone, camera, and even the ability to share information from the controller itself. The console will hit stores in 2012.
The system supports up to four Wii Remote connections in addition to the Wii U controller. All Wii peripherals are supported on the Wii U, including the Nunchuk, Classic Controller, and Balance Board.
The system itself will make use of 12 cm proprietary high-density optical discs, and will support Wii discs. It will support 1080p, 1080i, 720p, 480p, and 480i resolutions for video output via HDMI, S-Video, component or composite cable. It will have four connectors for USB 2.0, an IBM Power-based multi-core microprocessor, internal flash memory and support for SD cards and external USB hard disk drives.