WiiWare title's North American and European release dates to be announced after E3.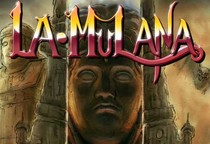 La-Mulana, a WiiWare-exclusive action game from developer Nigoro, will be released in Japan on June 21, with a Western release at a later date. The developer blog announced that they were going through the approval processes for the North American and European markets, and they would announce release dates for those territories as soon as they were available.
La-Mulana is an action-adventure game in which the player explores ancient ruins, solving mysteries and fighting monsters along the way.